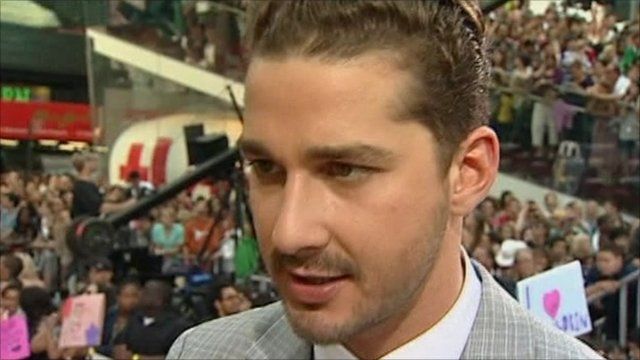 Video
Transformers stars at New York premiere
Hundreds of fans turned out for the premiere of Transformers: Dark of the Moon in New York's Times Square.
Shia LaBeouf who plays Sam Witwicky said the battles and action sequences in the follow up to 2009's Transformers: Revenge of the Fallen made his job easier "because you actually have to act less".
The film sees Rosie Huntington-Whiteley in her first film role.
Director Michael Bay also said the film was made strictly for fans, not critics.
Go to next video: I Am Number Four premieres