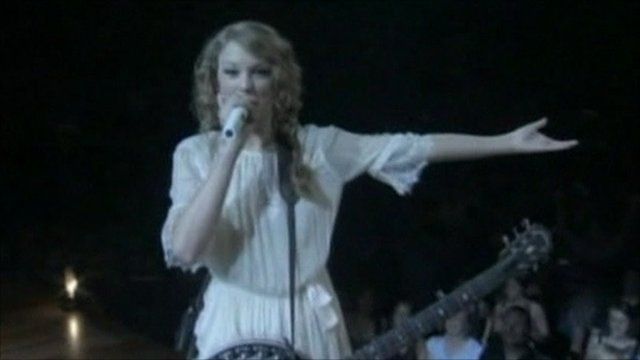 Video
Taylor Swift accepts top Country Music Television prize
Taylor Swift has scooped the top prize at the 2011 Country Music Television Awards for her song Mine.
Swift accepted her fan-voted award from Wisconsin, where she is on tour.
As part of the evening's entertainment Swift and Shania Twain recreated a trailer for the film Thelma & Louise.
Other big winners of the night were Blake Shelton and his wife, Miranda Lambert.
Footage courtesy of CMT
Go to next video: Ballet's blue tribute to Gershwin