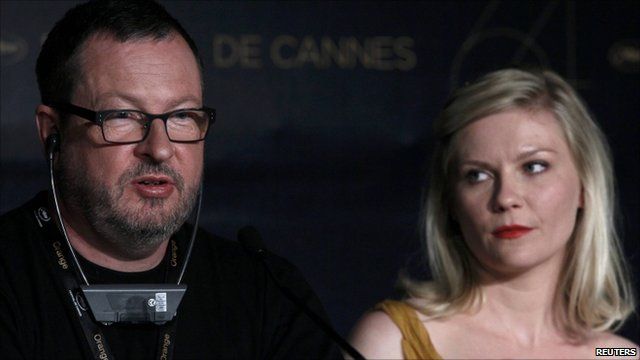 Video
Lars Von Trier banned from Cannes after Nazi comments
The Cannes Film Festival has banned director Lars Von Trier after he made comments saying he was a Nazi and that he sympathised with Hitler.
In a statement issued on Thursday, organisers said the Danish film-maker was now "persona non grata".
The director apologised on Wednesday, saying "I am not anti-Semitic or racially prejudiced in any way, nor am I a Nazi".
The remarks were made at a news conference ahead of the premiere of his new film Melancholia, which remains in competition at this year's event.
Go to next video: UKIP MEP ejected over Nazi jibe