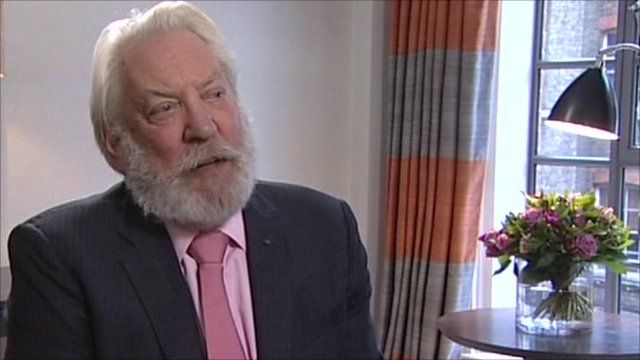 Video
Donald Sutherland talks fish for breakfast
Donald Sutherland has told BBC Breakfast presenter Charlie Stayt he enjoys cooking fish for breakfast and is "a man who just wakes up and wants to eat".
The legendary actor also revealed he had been "hired to die" in his latest film The Mechanic and explained how his co-star, Jason Statham, is on the verge of becoming a wonderful actor.
Action thriller The Mechanic, in which Sutherland plays mentor to Statham's elite hitman, is released in the UK on 28 January rated 15.
Go to next video: Entertainment Headlines