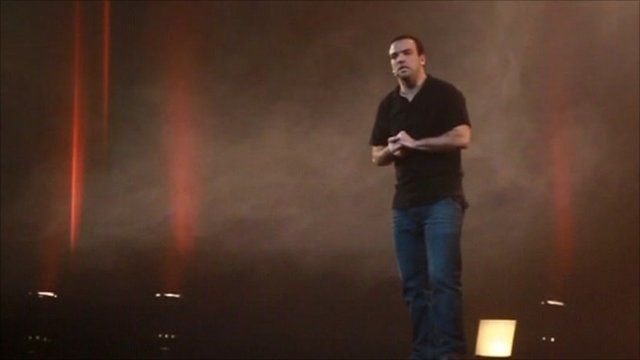 Video
Unlikely French comedian Sami Ameziane becomes a hit
Laugh they say and the world laughs with you.
Although anyone who has performed in public, will tell you that it is not that easy.
But in France, there is an unlikely figure who is helping to banish the austerity blues.
The comedian in question who is of Algerian immigrant descent has escaped his own poverty and a stereotype that in France has held plenty of others back.
The BBC's Christian Fraser reports.