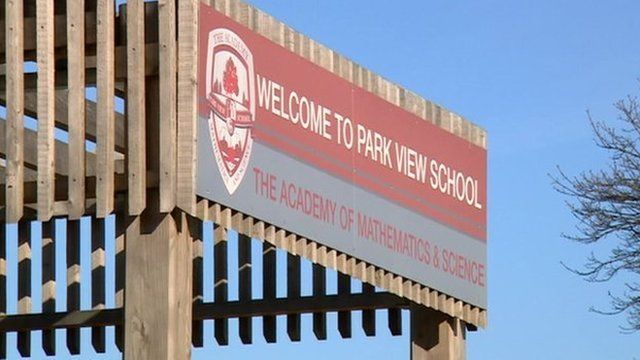 Video
Inside Park View School, accused of 'promoting extremist views'
A group of schools in Birmingham is being investigated after allegations that children were being indoctrinated by hardline Muslims.
The schools, it is claimed, have been infiltrated by extremists. The city council has taken on extra staff to carry out the investigation after concerns were raised by what officials said were a significant number of teachers, governors and parents.
The Today programme's Sima Kotecha has visited Park View School, where she was told by two members of staff that the school had promoted political viewpoints sympathetic to al-Qaeda.
Park View denies the allegations, and pupils told the BBC they had not heard any extremist language at the school.
First broadcast on the Today programme on Thursday 3 April.
Go to next video: Governor rejects 'Islam plot' letter