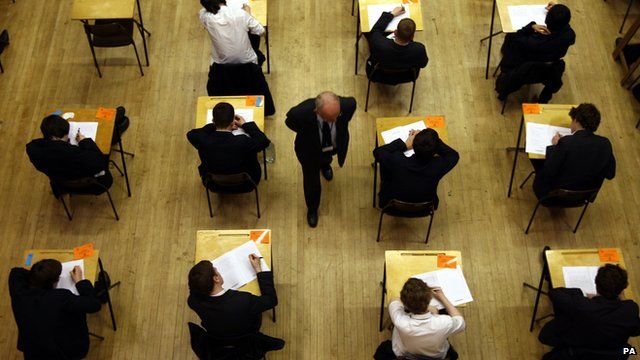 Video
Do grammar schools encourage social mobility?
The Chief Inspector of Ofsted has said grammar schools are not improving social mobility for pupils from poorer backgrounds.
Speaking to the Observer newspapaer, Sir Michael Wilshaw said grammars were dominated by middle class children.
Bob McCartney, Chairman of the National Grammar Schools Association, told BBC Radio 5 live's Breakfast: "There is no doubt grammar schools promote social mobility."
However Andrew Harrop from the Labour supporting Fabian society claimed, "The chances of getting into a grammar school are stacked against poor children."
Go to next video: Role of grammar schools questioned