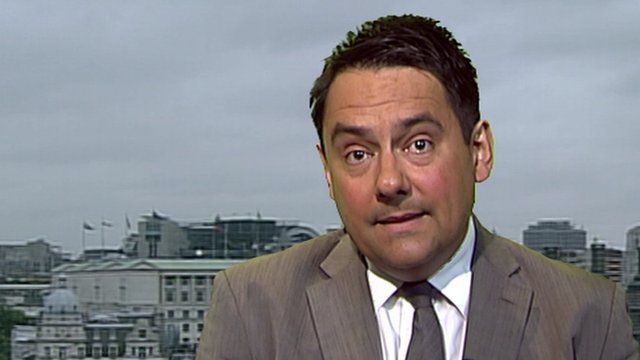 Video
A-level results: Labour says reforms 'a serious threat'
The government's planned reforms of the A-level system are "a serious threat" and risk reversing the improvement in the number of people from state schools and poorer backgrounds attending university, the shadow education minister has warned.
Speaking to BBC News, Stephen Twigg suggested that two in three universities were opposed to Michael Gove's plans, under which all A-levels would become linear, with exams at the end.
His comments came as it emerged there had been a fall in the proportion of A-levels awarded top grades for the second year in a row, after years of steady increases.
Just over a quarter of exam entries - 26.3% - were given A or A* grades, a slight fall on 2012's figure of 26.6%.
Go to next video: Drop in top A-level grades awarded