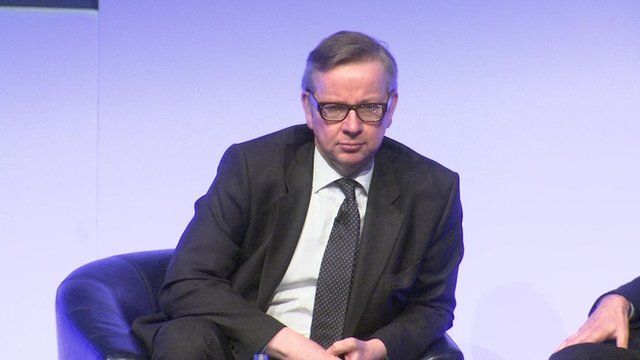 Video
Michael Gove heckled at head teachers' conference in Birmingham
The education secretary faced one of the angriest receptions of his three years in office when he appeared before head teachers in Birmingham.
Michael Gove was heckled and jeered at the National Association of Head Teachers conference.
The union passed a no confidence motion in his policies, while president Bernadette Hunter said teachers and pupils had "never had it so bad".
But Mr Gove said he was striving for higher standards in schools.
Luke Walton reports.
Go to next video: Lack of sleep blights children's education