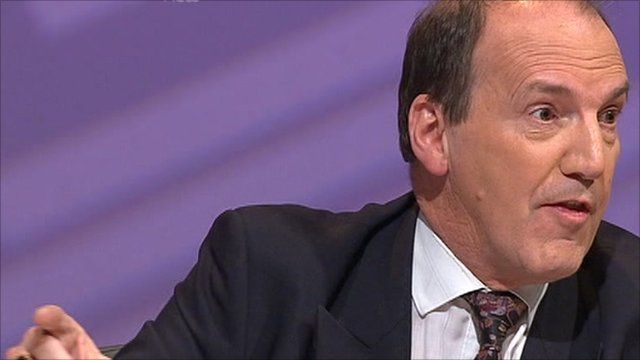 Video
Lib Dem Simon Hughes 'undecided' on tuition fees vote
Deputy leader Simon Hughes has said that he is still in the process of deliberations with his fellow Liberal Democrat MPs over how to vote on a proposed rise in tuition fees.
Protests have been held at locations around the UK as students and school pupils voiced their objections to plans to charge up to £9,000 per year for university course in England.
Many of the demonstrators focused their anger on the Liberal Democrats, who had pledged to oppose any rise in tuition fees as a key part of their general election manifesto.
He was speaking on an edition of Young Voters' Question Time on BBC Three on Wed 24 Nov available for 7 days at the link above.
Go to next video: Countrywide student fee protests