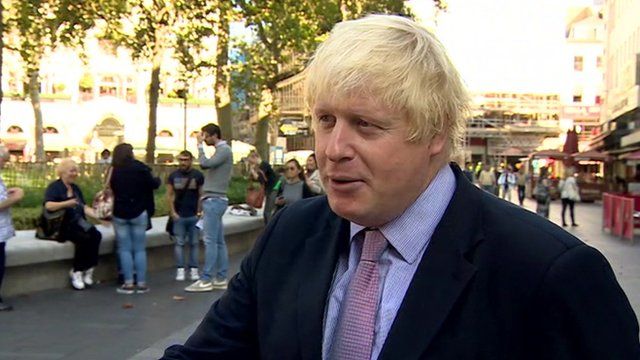 Video
Johnson urges 'clarity and boldness' on airport plans
The Mayor of London has called for "clarity and boldness" in finding a solution to London's airport capacity shortage, after his preferred option of a new hub in the Thames Estuary was rejected by the Airports Commission.
Commission chairman Sir Howard Davies said the huge cost and risks made the proposal - also known as 'Boris Island' - unviable.
But Boris Johnson told the BBC's Norman Smith that he felt the decision on which expansion option to pursue should be made by politicians, rather than civil servants.
He also suggested that there was a vacuum in political decision making process, which he felt was a "giant smokescreen for a U-turn on Heathrow".
Go to next video: Locals divided on Heathrow expansion