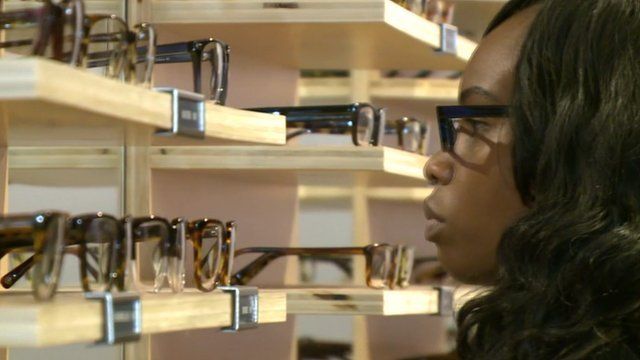 Video
US shoppers' shift in behaviour
US retailers are experiencing very uneven fortunes but not all of it can be explained by the health of the economy.
A shift in consumer habits is also playing a part, with analysts saying that shops must combine their various "channels" - their online and physical offerings.
Michelle Fleury reports from New York and visits an online optician that decided to open a physical showroom.
Go to next video: US jobs: 'It's hard for me to survive'