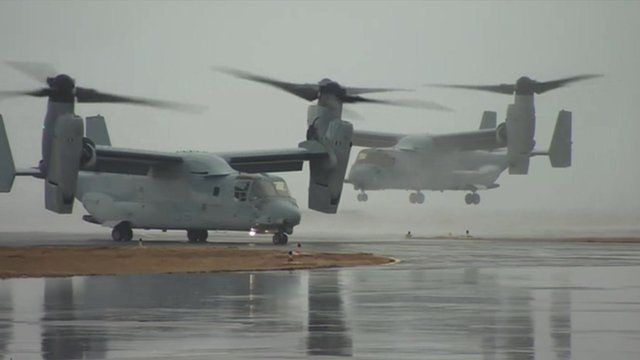 Video
Bell tries to woo buyers for Osprey at Singapore Air Show
At the Singapore Airshow, Asia's largest aerospace event, it is not just commercial planes that are on display but a variety of military ones too.
According to defence publisher IHS Jane's, the Asia-Pacific is the only region to have seen military spending grow steadily since 2008.
As a result, companies such as Bell Helicopters - which makes the V-22 Osprey aircraft - is keen to tap into Asia's growing defence market.
Currently only the US Marine Corp use the V-22, but the company is keen to attract new customers in the region.
The BBC's Puneet Pal Singh got on-board the aircraft to get first-hand experience of its capabilities.
Go to next video: Osprey aircraft: Helicopter or plane?