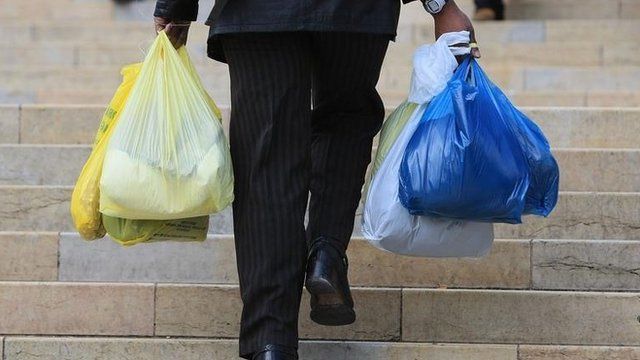 Video
Plastic bag charge 'must be simpler', says committee chair
The government's plans for a 5p charge on plastic carrier bags in England are a "complete mess", the Environmental Audit Committee (EAC) has said.
The committee's chair, Joan Walley MP, has told the Today programme's Simon Jack that the proposals are "too complicated" due to the exemptions planned for small retailers and those using biodegradable and paper bags.
She stated that the 5p charge should instead "be simple and applied across the board".
First broadcast on BBC Radio 4's Today programme on Thursday 6 February.