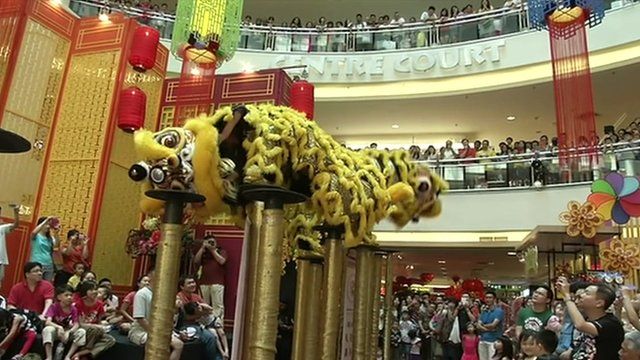 Video
Businesses seek blessings from lion dance groups
A common sight during the Chinese New Year are lion dance groups, which are believed to bless businesses with good fortune.
Companies are willing to spend thousands of dollars for their services.
The BBC's Jennifer Pak caught up with a popular lion dance troupe in Kuala Lumpur.
However, she found out that some companies are spending less this year.
Go to next video: Singapore's fading joss stick trade