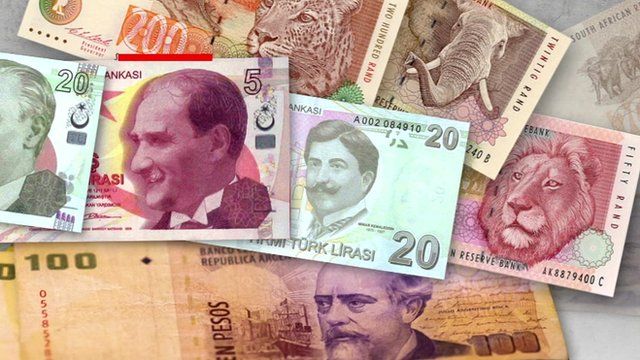 Video
Emerging markets currency crisis - in 60 seconds
The Turkish central bank has raised its overnight lending rate to 12% from 7.75% after an emergency meeting.
It also increased the overnight borrowing rate to 8% from 3.5%, in a move intended to help stabilise the value of the lira.
There has been ongoing turmoil across emerging markets, as Sally Bundock explains.
Go to next video: US tapering and 'the fragile five'