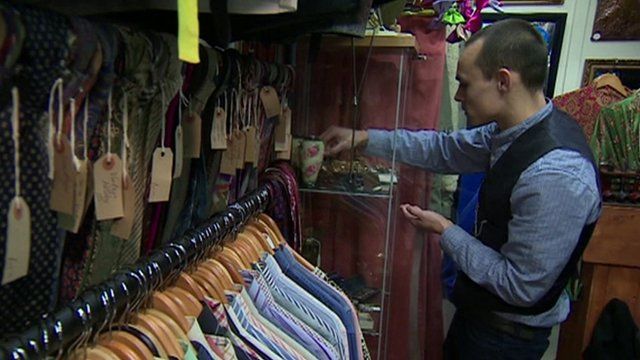 Video
'Setting up own business will get you recognised in future'
Thousands of rules affecting business are to be scrapped or amended, David Cameron is to tell a Federation of Small Businesses (FSB) conference.
There are some five million small firms in the UK and the government wants more entrepreneurs, especially young people.
Cardiff-based vintage clothing retailer Levi Talbot told the BBC that starting your own business would, "get you recognised in the future, even if it doesn't go well".
While Mike Cherry from the FSB explained how he wanted David Cameron to support initiatives around enterprise and skills shortages.
Go to next video: PM: Small business 'lifeblood' of UK