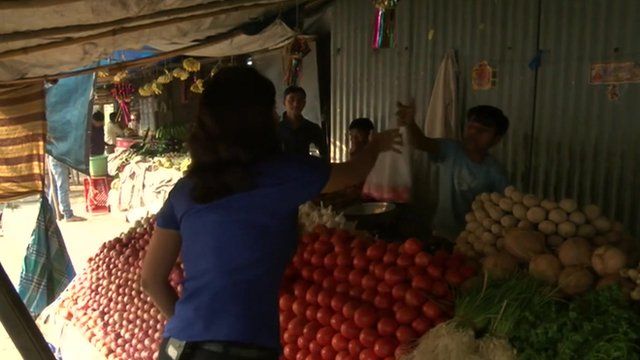 Video
India awaits latest inflation data
India releases its latest inflation figure on Wednesday.
Forecasters say the country could see the figure edge down from a 14-month high in November.
That's good news for consumers who have been struggling with stubbornly high food prices in recent years.
Ahead of the announcement, the BBC's Yogita Limaye considers whether a fall could signal a long term change for the better - or is it just a seasonal one.
Go to next video: Onions key to Indian inflation