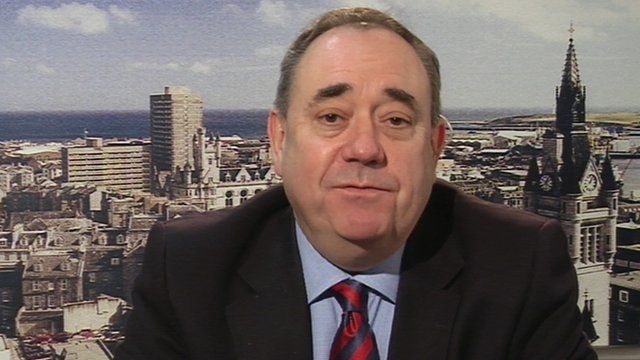 Video
Salmond: Treasury debt pledge 'common sense'
The UK Treasury says it will honour all UK government debt issued up to the date of the referendum on Scottish independence.
The move, announced on Monday, is aimed at removing the risk of default from any debt-sharing dispute between Scotland and the rest of the UK.
Scotland's first minister, Alex Salmond, said the announcement showed that ministers were coming to terms with "reality".
Go to next video: Treasury: debt plan to 'calm jitters'