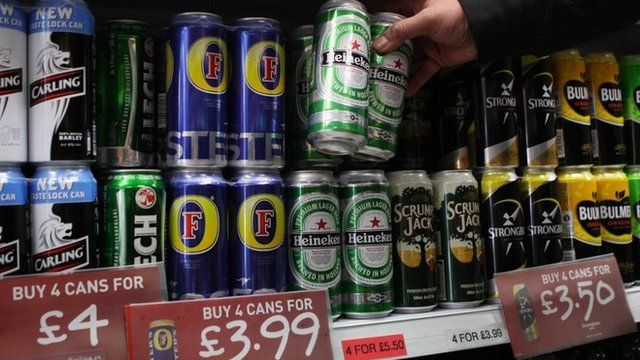 Video
Government 'work with industry' on health issues
Since the current government came to power ministers have met with the drinks industry on 130 separate occasions, an investigation by the British Medical Journal has found.
This comes after Prime Minister David Cameron last summer abandoned his promise to bring in minimum pricing for alcohol.
Sir Ian Gilmore, chairman of the UK Alcohol Health Alliance, called on the government to "do the right thing… rather than the popular thing" on BBC Radio 4's Today programme.
"I don't think the Department of Health should have its public health policy driven by industry," he argued.
Jane Ellison, the public health minister, said the government is "taking a collaborative approach on public health, working in a voluntary way within the industry - seeing business as a partner in this."
She said as a result of this "inevitably you have to have meetings".
First broadcast on BBC Radio 4's Today programme on Wednesday 8 January 2014.