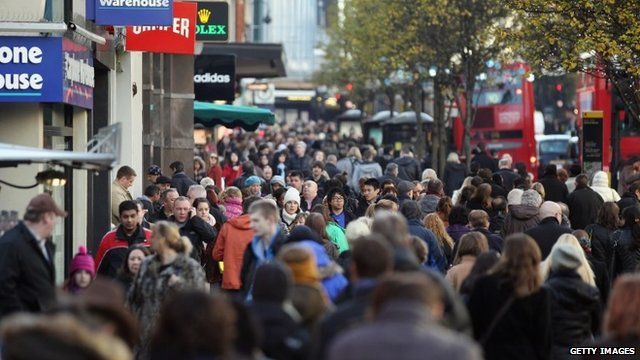 Video
Retailers 'cannot take loyalty for granted'
Danielle Pinnington, managing director of shopper research agency Shoppercentric, has told the Today programme's Simon Jack UK retailers "cannot take loyalty for granted".
This comes after Christmas sales figures show differing outcomes for some of the UK's major retail companies.
Ms Pinnington said Next's profits had been boosted by their "very strong online offer", after their sales rose 11.9% between 1 November and 24 December compared with the same period last year.
But she said Marks and Spencer - particularly in clothing - are in the "squeezed middle".
She added: "They've got discount retailers competing for the lower-end of their range and they've got premium retailers - John Lewis for example - taking a lot of the higher-end shoppers from them."
First broadcast on BBC Radio 4's Today programme on Tuesday 7 January 2014.