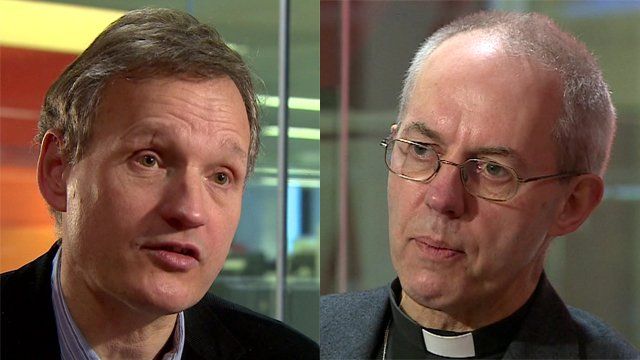 Video
Barclays boss and Archbishop on restoring trust in banks
Barclays chief executive Antony Jenkins says he expects it to be five to 10 years before he can restore public trust in the bank.
Meanwhile, the Archbishop of Canterbury, Justin Welby said that, "to re-invent a culture that is so deeply embedded... has got to be a generational change".
Archbishop Welby also said he was "extremely hopeful" but had come across regular instances of denial over issues including remuneration and responsibility.
Mr Jenkins admitted that inequality had increased over the past 30 years and said business, finance and government had to do their part.
Go to next video: Barclays CEO talks to sixth-formers