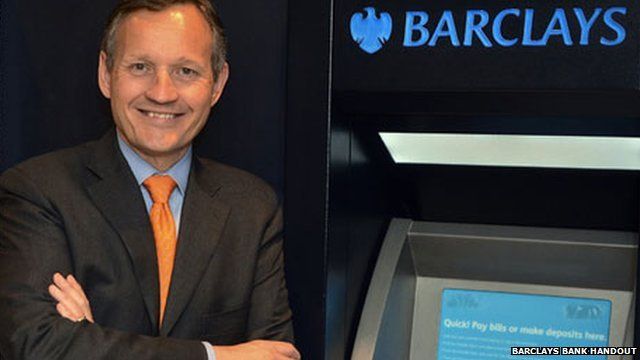 Video
Antony Jenkins, CEO of Barclays, talks to sixth-formers
The City of London might be home to some of Britain's wealthiest people, but just a few miles from Canary Wharf is one of the poorest areas in the country.
Barclays chief executive Antony Jenkins, accompanied by the BBC's Robert Peston, visited the Brooke House 6th form College in East London. Mr Jenkins gave a lecture to the school's assembly on the skills they needed for the future and then sat down with a group of the students.
"People are much more similar than you think," he told them. "We are all on this planet together. We all have a responsibility to leave the world a better place."
Mr Jenkins also said: "Most people in big organisations want to do the right thing. Barclays is changing - we are committed to doing the right thing."
In answer to a student's question about tax avoidance and miss-selling of loans, he answered: "I've closed part of the business involved in tax avoidance," and added that although the practice is legal, it's "against the spirit" of Barclays.
First broadcast on BBC Radio 4's Today programme on Tuesday 31 December 2013.