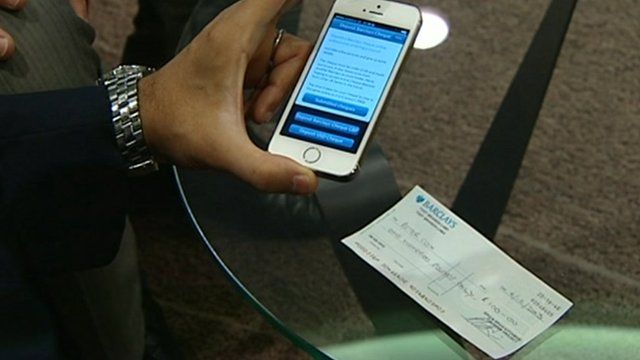 Video
Cheques to be paid in using smartphones
Plans to allow people to pay cheques into their bank accounts using their smartphones have been announced by the Treasury.
Rather than go to the bank in person, customers will be able to photograph the cheque, and send it electronically.
The technology will also allow cheques to be cleared in two days, rather than the six it takes at the moment, and banks say the system will be more convenient and secure.
Hugh Pym reports.
Go to next video: How online banking has evolved