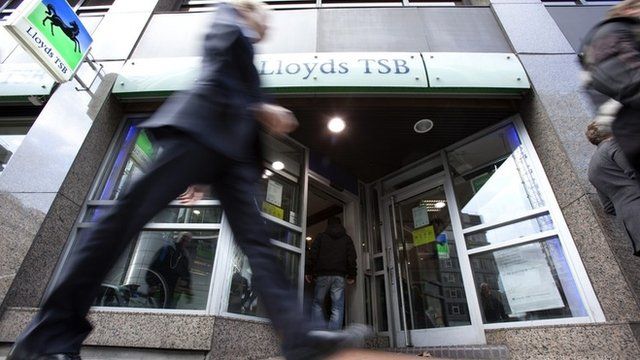 Video
Lloyds share loss 'saved the financial system'
UK taxpayers lost £230m when 6% of the semi-nationalised Lloyds Banking Group was returned to the private sector in September, the National Audit Office (NAO) has said.
At the time Chancellor George Osborne told the BBC that selling the stake had represented "a profit for taxpayers".
Peter Hahn, a banking expert at London's Cass Business School, told the Today programme's Simon Jack that it does not matter how much the stake was sold for, as it "saved the financial system".
He added, however, that it was "hard to say" whether the deal had gained "value for money" for taxpayers.
First broadcast on BBC Radio 4's Today programme on Wednesday 18 December 2013.