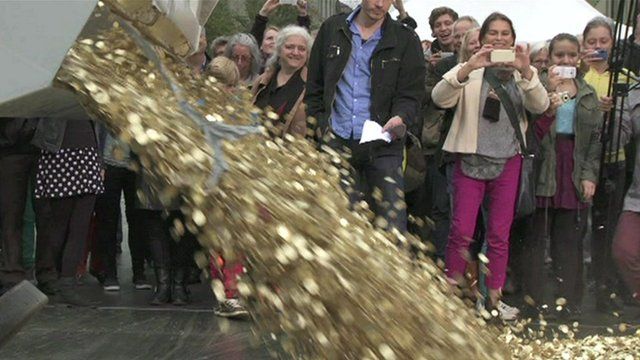 Video
Swiss campaigners dump eight million coins
Campaigners for a universal basic income in Switzerland have dumped eight million five-centime pieces outside the country's parliament in Bern.
The coins are being used as a symbol that Switzerland can afford to pay its eight million inhabitants a universal income, instead of welfare payments.
Campaigners say it would be fairer and result in a better work-life balance; opponents argue it would be a disincentive to working.
The country's system of direct democracy means a nationwide referendum is held if 100,000 signatures are collected - and the result is binding.
Go to next video: Swiss back curbs on executive pay