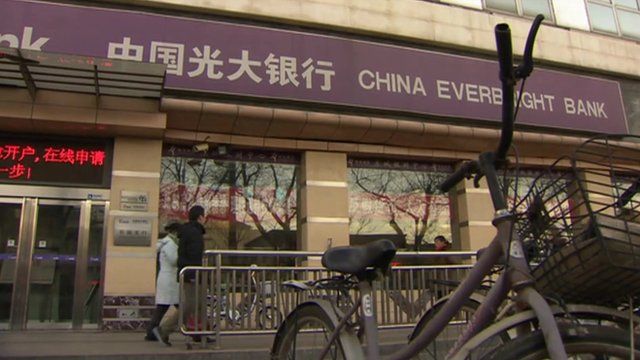 Video
Everbright Bank looks to raise cash via share sale
China's Everbright Bank is looking to raise as much as $2.8bn (£1.7bn) via a share sale in Hong Kong.
It is seeking cash to comply with new rules requiring it to hold more capital on its books.
The move comes amid growing concerns of loan defaults in China.
At a press conference in Hong Kong, Everbright's executives reassured shareholders that the bank's business model was sound.
But as the BBC's Juliana Liu reports, the bank has tried to raise funds on previous occasions but has been forced to cancel those plans because of weak demand from investors.
Go to next video: Chinese exports jump in November