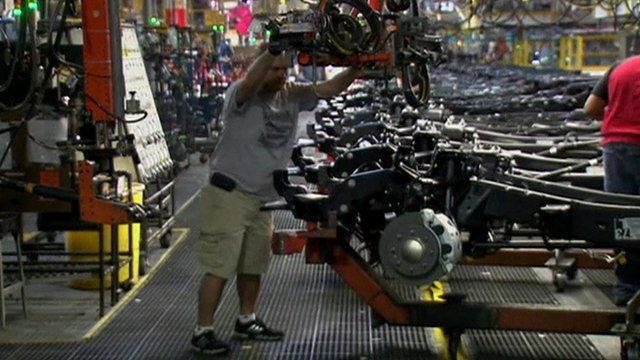 Video
'GM will no longer be known as Government Motors in US'
The US government has sold its remaining shares in General Motors, leaving it with a loss of around $10bn (£6bn) on the bailout of the car maker.
The US Treasury spent $49.5bn bailing out GM in 2008 and 2009, and took a 61% stake in the car maker.
General Motors specialist Jeff Bennett told BBC World the sale allowed GM to start anew and lose its nickname 'Government Motors'.
"If you would have let GM go into a bankruptcy and that bankruptcy became problematic... it would have just created this domino effect through the auto industry", he continued.
Go to next video: GM hopes for NY auto show boost