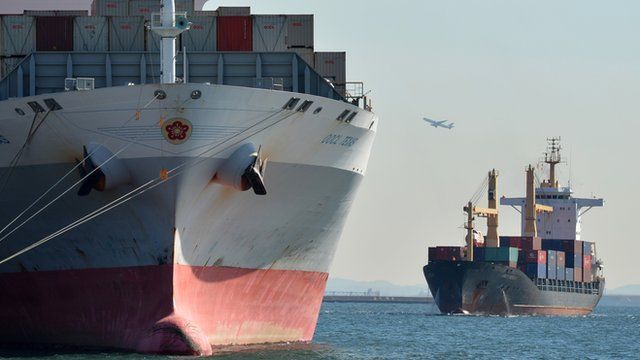 Video
Chinese exports jump 12.7% in November
China's export growth accelerated in November adding to signs of a rebound in the world's second-largest economy.
Shipments rose 12.7% from a year ago, up from a 5.6% rise in October. Most analysts had forecast a growth of 7%.
But imports grew 5.3%, from a year earlier. That was down from October's growth of 7.6%.
Sharanjit Leyl asked Richard Jerram of Bank of Singapore what he made of the numbers.