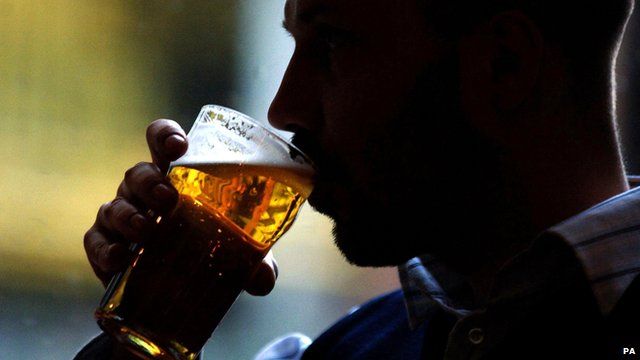 Video
Alcohol campaigners call for worker drinking test
Employees should take a standardised test which identifies whether they are "risky" drinkers, an article in the British Medical Journal has suggested.
The article's author Don Shenker, from the Alcohol Health Network, believes optional self assessments could benefit staff and help company productivity.
Mr Shenker told BBC Radio 5 live's Breakfast: "It helps the staff member... to understand more about their drinking and also brings down business costs in terms of sickness absence for the employer."
However Kevin Rowan from the TUC claimed: "It promotes testing as a solution to the problem when actually raising awareness... is a better approach. It's disproportionate to suggest that all employees should be tested."
Go to next video: Specialist counselling for addicts