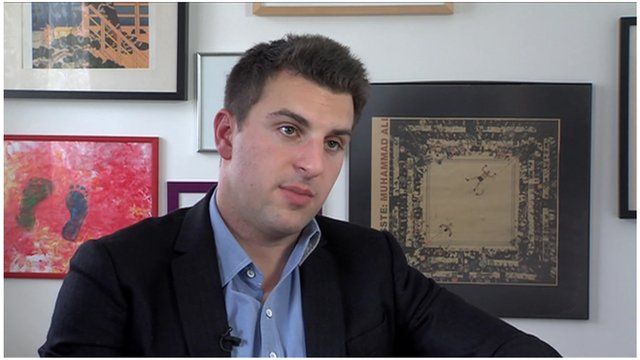 Video
Airbnb: 'No immediate plans' to sell shares
One of the founders of home rental website, Airbnb, has told the BBC that there are no immediate plans to sell shares in the company.
Brian Chesky said that while the value of the company has grown "dramatically" over the last couple of years, there are no plans to take it public.
The San Francisco-based technology firm currently operates in 192 countries and is now making a push into Asia.
He met with the BBC's Leisha Chi and began by explaining where the idea of Airbnb came from.
Go to next video: How to make money from love stories