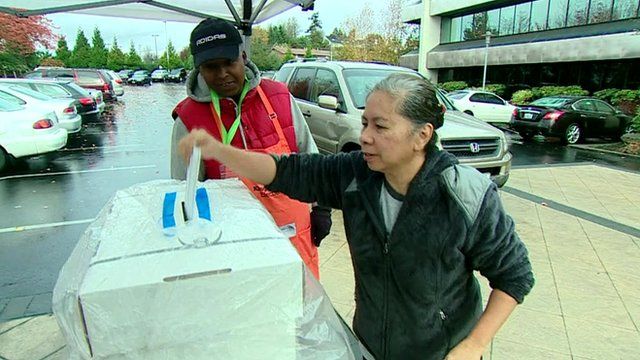 Video
SeaTac living wage: Early results show support for change
In the tiny Washington city of SeaTac, residents have been voting whether or not to raise the minimum wage from around US$9 an hour to US$15 an hour.
As early results show support for a living wage, Labour unions around the country are watching with interest.
Samira Hussain reports from SeaTac.
Go to next video: US city considers landmark wage law