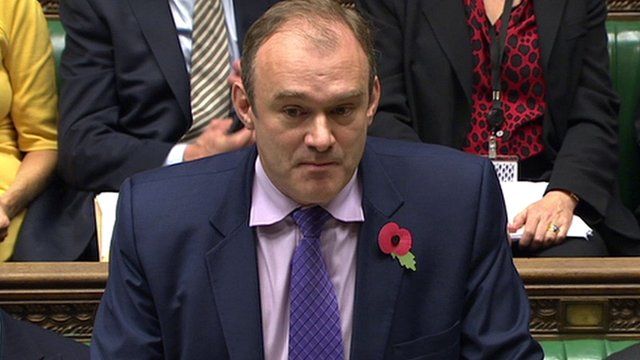 Video
'Government does not underestimate plant's importance'
Energy Secretary Ed Davey has said the government is "saddened" following the decision of Ineos to close the Grangemouth petrochemical plant in central Scotland.
Mr Davey told MPs in the House of Commons: "The government does not underestimate the plant's importance, both for the local community and the Scottish economy."
He said both sides were being urged to continue talks but "should redundancies be made, support will be available".
Go to next video: Grangemouth worker: 'We're out of a job'