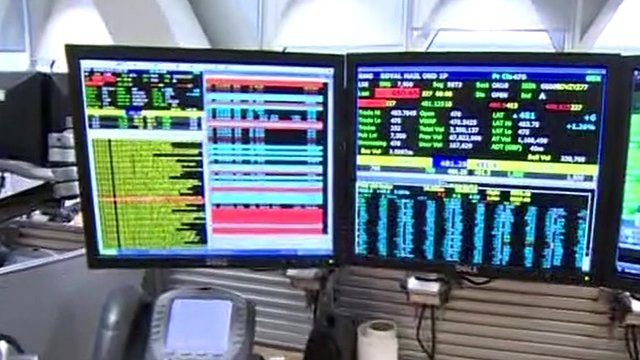 Video
The moment when Royal Mail shares officially went on sale
As Royal Mail shares officially went on sale on the London Stock Exchange on Tuesday morning, BBC business reporter Steph McGovern was watching from a Manchester trading floor.
Investment manager Richard Morley said, "We're not 10 minutes in yet and we've already seen 2.4 million shares bought and sold".
He also explained what could be seen in the numbers flashing across his screens.
Go to next video: First-time share buyer: 'Delighted'