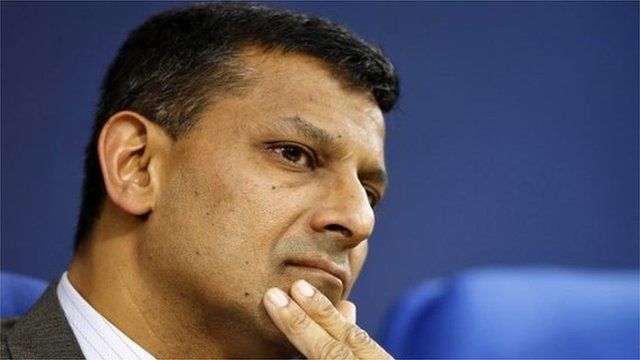 Video
India central bank boss promises action
The new head of India's central bank, Raghuram Rajan, has said he will take strong measures to tackle the issues facing the economy.
Mr Rajan, a former chief economist at the International Monetary Fund, takes over at a time when India's economy is grappling with challenges on various fronts.
Its currency has weakened sharply and its growth rate has dipped to a 10-year low.
The BBC's Sameer Hashmi reports from Mumbai on what is expected from the new governor.
Go to next video: Indians worry as rupee continues to fall