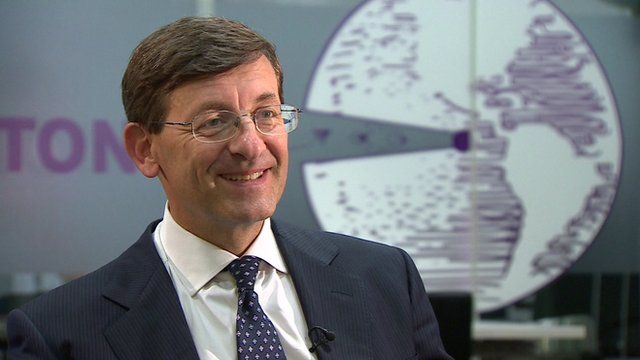 Video
Vodafone chief: 'Offer too good to refuse'
Vodafone has sold its 45% stake in Verizon Wireless to US telecoms group Verizon Communications in one of the biggest deals in corporate history.
The $130bn (£84bn) deal was announced by Vodafone after the close of trading on the London Stock Exchange.
The company will return £54bn to its shareholders, of which £22bn will go to shareholders in the UK.
Talking to the BBC's business editor, Robert Peston, Vodafone group chief executive Vittorio Colao said: "We got an offer that we thought was in the interests of our shareholders to accept".
Go to next video: Vodafone confirms Verizon stake sale