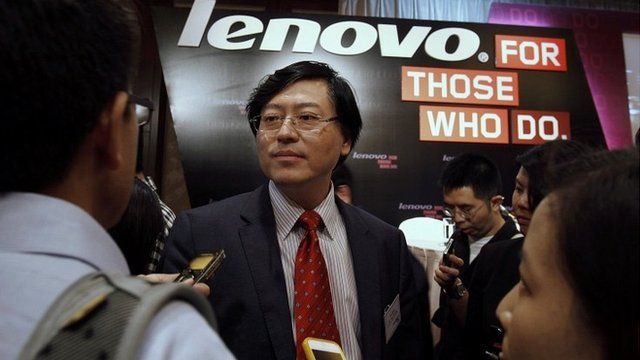 Video
Why sharing your bonus is 'perfect commercial sense'
The chief executive of Chinese tech giant Lenovo - the world's biggest maker of personal computers -says he will share his bonus with his employees.
Yang Yuanqing will split around $3.25m with some 10,000 workers after the firm achieved record shipments and sales this year.
It is the second consecutive year that he has shared his personal bonus.
Professor Chris Roebuck is from CASS business school and has held senior positions in human resources at a number of international banks.
He told BBC World "it makes perfect commercial sense".
"We know that 60% of employees could give 30% more effort - if they thought the organisation was doing the right thing, they were led well and the chief executive cared about them. And this is exactly the way to do it."
Go to next video: Osborne welcomes Barclays' bonus waiver