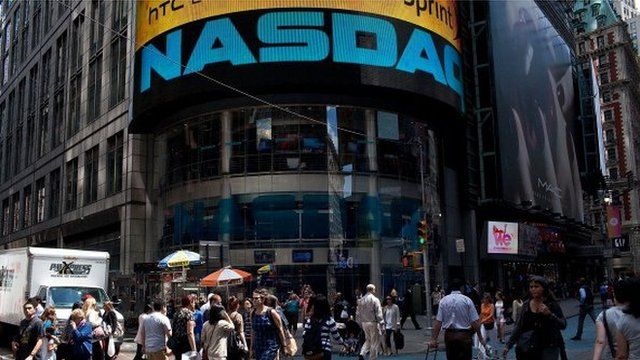 Video
Nasdaq trading halted by glitch for 3 hours
The Nasdaq exchange has resumed trading, after an earlier suspension for a "technical issue".
Trading had been halted for around three hours, with the US exchange citing a problem distributing stock price quotes.
After resuming trading at 15:25 EST (20:25 GMT), the Nasdaq closed up 1% to 3,102. Trading had been halted at 12:14 EST.
Alastair McCaig, from IG, said there was a risk from the interruption.
Go to next video: Growth signals 'balanced recovery'