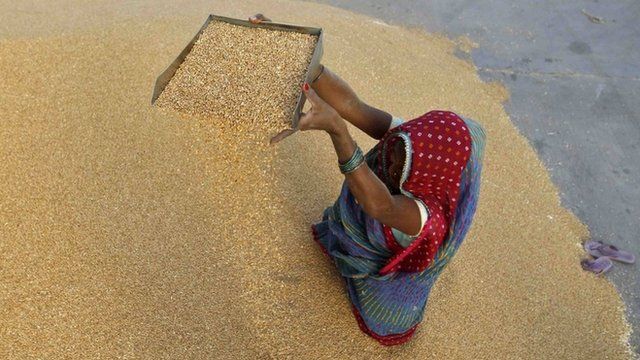 Video
India to launch cheap food scheme
The Indian government is to launch a programme to provide subsidised food to two thirds of the population - nearly 800 million people.
The launch is going ahead even though the controversial Food Security Bill which maps out this welfare scheme is yet to be approved by parliament.
The scheme extends an existing subsidized-grain program - the BBC's Sanjoy Majumder heard some views from the streets of Delhi.
Go to next video: India introduces new food subsidy plan