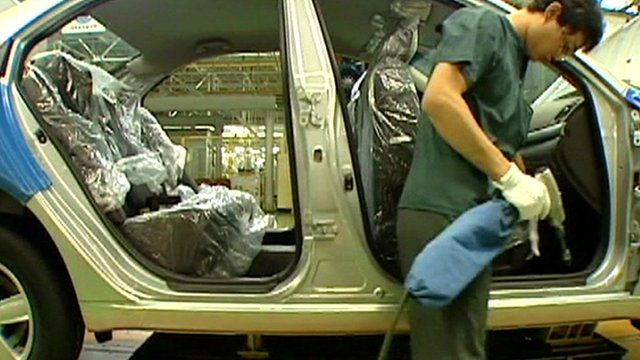 Video
What does Hyundai strike mean for South Korea?
Workers at South Korean carmaker Hyundai Motor staged a partial strike on Tuesday, ahead of a threatened major stoppage to press for better pay and working conditions.
The union said 46,000 workers would take part in the fours hours of strike over two days.
Hyundai estimated the strike would lose more than 2,000 vehicles valued at almost $40m.
Lucy Williams reports from Seoul.
Go to next video: Carmaker Hyundai facing strike vote