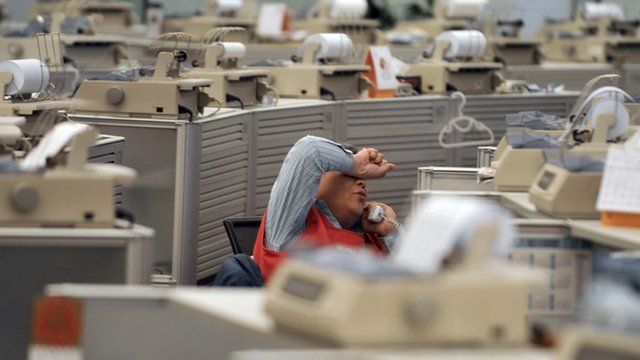 Video
Asian markets react to Fed comments
Stock markets in Asia have been digesting the latest comments from the US Federal Reserve.
The Fed's chairman, Ben Bernanke, said central bank could begin pulling back its stimulus measures later this year amid a healthier economic outlook.
It's been buying $85bn worth of bonds a month, as it aims to lower long-term interest rates, encourage spending, investing and borrowing.
US stocks fell sharply, as investors reacted negatively to the possible scaling back move.
Daniel Martin from Capital Economics told Asia Business Report that the Fed's announcement actually means that the US economy is getting stronger.