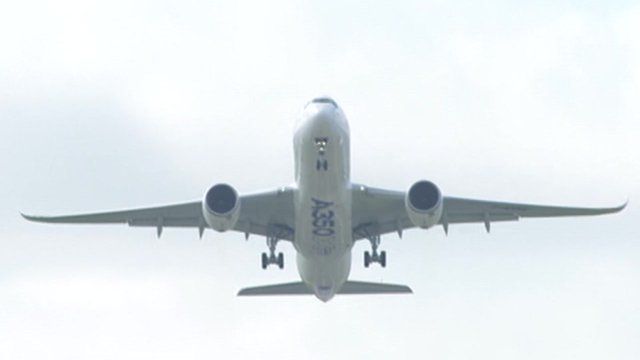 Video
Airbus A350 maiden flight close up
The newest aircraft from European plane manufacturer Airbus has successfully completed its maiden test flight.
The Airbus A350 is designed to be more fuel-efficient, and a direct competitor to US rival Boeing's 787 Dreamliner.
It is seen as vital to the future of Airbus, which competes with Boeing to supply the majority of the world's airlines with new planes.
It took off from Blagnac airstrip in the French city of Toulouse, where the A350 is assembled, on Friday morning.
David Shukman reports.
Go to next video: Airbus A350: From factory to flight