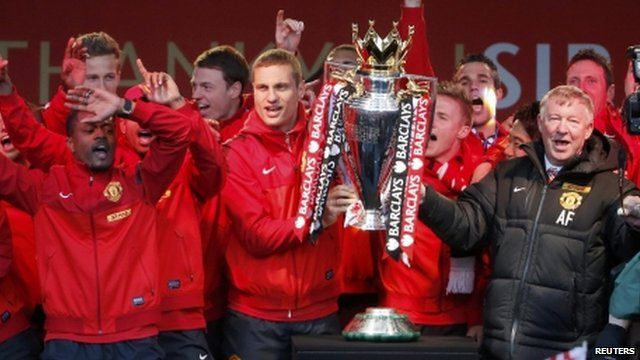 Video
Deloitte: 'Great opportunity for Premier League clubs'
Premier League football clubs' revenue reached a record £2.36bn in 2011-12, according to football finance experts at Deloitte.
It estimates revenue grew to £2.5bn in 2012-13, and will grow by a further £600m, or 25%, in 2013-14, when the league's new broadcast deal kicks in.
Deloitte says this should take the projected revenue of Premier League clubs above £3bn for the first time.
Speaking to BBC Radio 5 Live, Dan Jones, partner in the Sports Business Group at Deloitte, said that the extra cash would provide "a great opportunity for clubs".