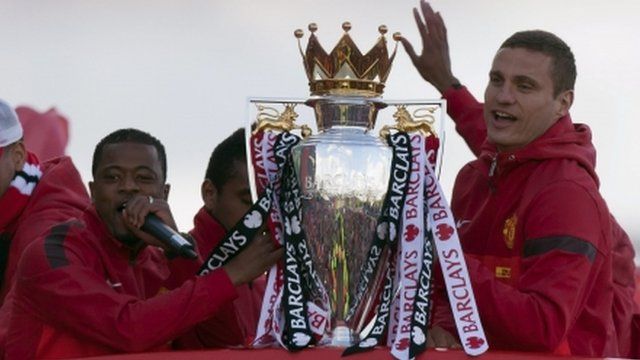 Video
Debt deal: 'Long way to go' for Manchester United
Manchester United has struck a new loan deal to cut the amount of interest it pays on its huge debts.
The Premier League club, which is owned by the Glazer family, has refinanced £178m of outstanding debt, a move that should save it £10m a year.
The Glazers bought Manchester United in 2005, taking out hundreds of millions of pounds' worth of loans to fund the takeover.
David Bick, chairman of Square 1 Consulting, said that club was "still barely profitable" but was in a strong position regarding future earnings.
Speaking to BBC Radio 5 live, he said the club still had "a long way to go" in paying off its debts, but said the Glazers appeared to have made the most of the club's global presence, which has drawn revenue in from places such as East Asia.