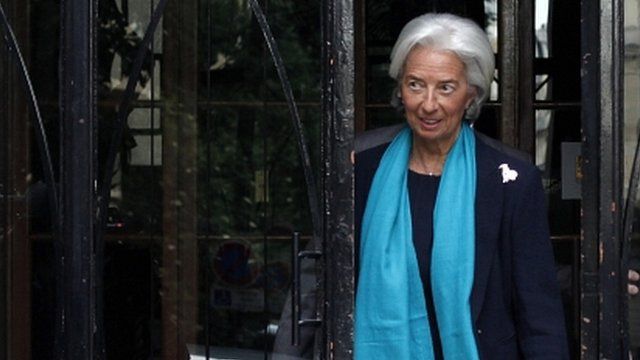 Video
IMF's Christine Lagarde faces fresh questions
Christine Lagarde will find out on Friday if she will be put under formal investigation for her role in a payout made to a tycoon when she was finance minister.
Bernard Tapie, a supporter of the former President Nicolas Sarkozy, was awarded 400m euros (£342m; $516m) in 2007, in a dispute with the bank Credit Lyonnais.
The IMF chief says she has done nothing wrong, insisting the controversial payout was the best solution at the time.
Nkem Ifejika reports.