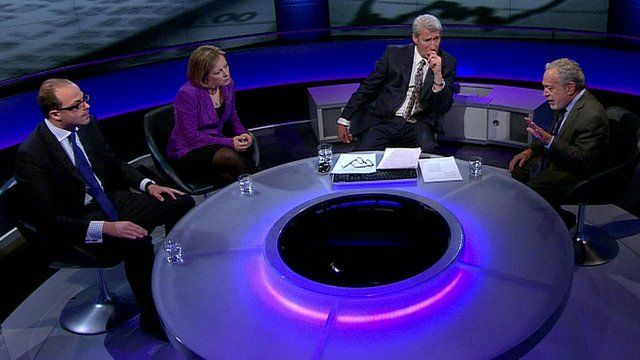 Video
Why we do not feel richer despite buoyant stock markets
Despite the economic gloom the financial markets are up, and not just a little. The Financial Times index of leading shares is higher than it has been for years, and so too is the Dow Jones index in the United States. The problem is that in the real economy there is hardly any recovery and people are not feeling any better off.
Jeremy Paxman is joined in the Newsnight studio by three prominent economic thinkers to discuss why the markets are so buoyant.
From left to right the guests are Allister Heath, editor of City AM; Gillian Tett, assistant editor of the Financial Times; and Robert Reich, a political economist, author and professor at the University of California at Berkeley.