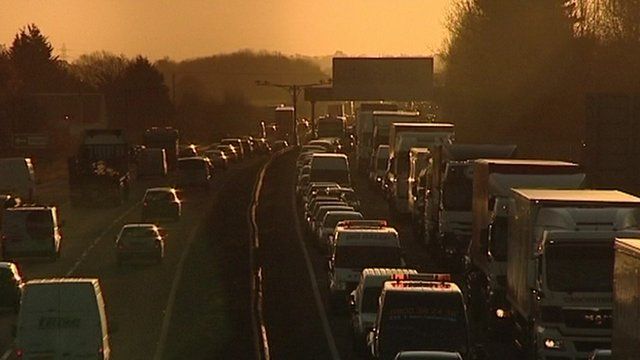 Video
Road congestion falls linked to EU economic downturn
The recession in Europe has led to a drop in congestion on the roads, according to data released by traffic analysis company INRIX.
Economic hardship means fewer of us drive to work, go out to eat and shop, and companies transport less by road.
The worst victims of the European debt crisis saw the largest drops in congestion, including Portugal, where traffic fell by 50% in 2012 compared to the year before.
Andrea Day is a Senior Traffic Analyst from INRIX. She explained to the BBC's Aaron Heslehurst how the figures can be seen as an indicator of a country's economic health.
Go to next video: Robot cars look to beat congestion