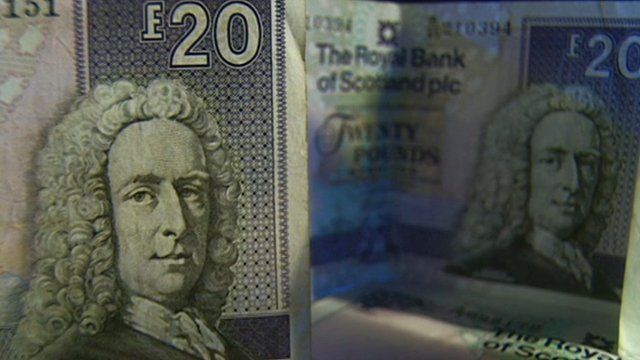 Video
Scottish independence: Treasury says currency pact case 'not clear'
The Chancellor George Osborne has said it would be a "dive into uncharted waters" if an independent Scotland kept the pound in a currency pact with the UK.
The chancellor said a Treasury analysis of the plans concluded the economic case for the rest of the UK agreeing to the union was "not clear".
And he said an independent Scottish state would have to accept "significant policy constraints" under such a pact.
The Scottish government said a currency union would be in everyone's interests.
Voters in Scotland will be given the choice of opting for independence in a referendum in September 2014.
Brian Taylor reports.
Go to next video: Osborne: Options 'less suitable'