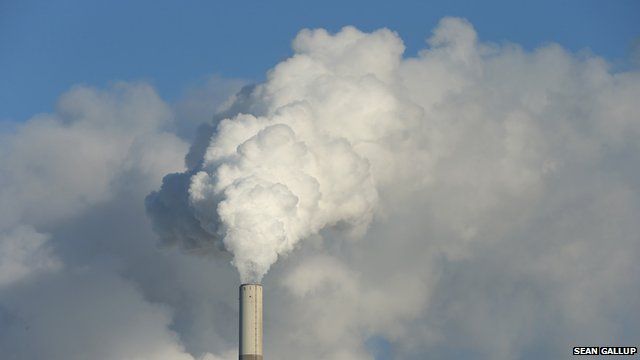 Video
Drax boss: Fracking 'makes life hard for UK miners'
The week the Today programme's Friday Boss is Dorothy Thompson, chief executive of Drax Group, which owns and runs the Drax power station in Selby, North Yorkshire.
The UK's CO2 emissions jumped by 4.5% last year, largely driven by a 31% increase in coal used in power stations.
Ms Thompson is in charge of the UK's biggest coal-fired power station, responsible for up to 10% of the UK's electricity needs.
Speaking to Today business presenter Simon Jack she admitted that the power station "emits an awful lot of carbon" but said that she is now concentrating on carbon capture and transferring to the burning of renewable bio fuels.
Broadcast on BBC Radio 4's Today programme on Friday 12 April 2013.