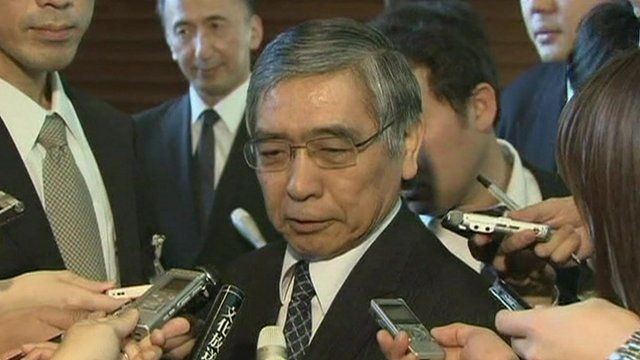 Video
Central bank of Japan due to meet with new boss
The central bank in Japan meeting on Wednesday will be the first one with its new boss Haruhiko Kuroda, who was appointed last month.
Ahead of the meeting, Mr Kuroda once again told parliament he will do whatever it takes to end the deflation that has been plaguing the Japanese economy for nearly two decades.
Rupert Wingfield-Hayes reports.